About Us


Staying competitive in today's high-powered, on-demand business landscape means recognizing the day-to-day challenges of organizations and integrating the right skill and creative approach to meet them effectively. Open Dynamics understands that and always tries to find the better way. Leveraging more than 30 years of combined experience in software design and development, this team of enthusiastic professionals is committed to developing open source software solutions that help organizations generate operational speed and increase productivity through business workflow processes that can be captured and managed easily and intuitively.
Open Dynamics' flagship product, Joget Workflow, is a people-driven form-based open source workflow management system. It is a stand-alone application that can manage and automate processes that are unique to each organization, creating added value.
Incorporated in Malaysia in 2009 and United States (CA) in 2010, Open Dynamics provides training, support, consultancy services and partnership opportunities for Joget Workflow, a robust workflow management system that can serve as a pivotal factor for today's bustling businesses.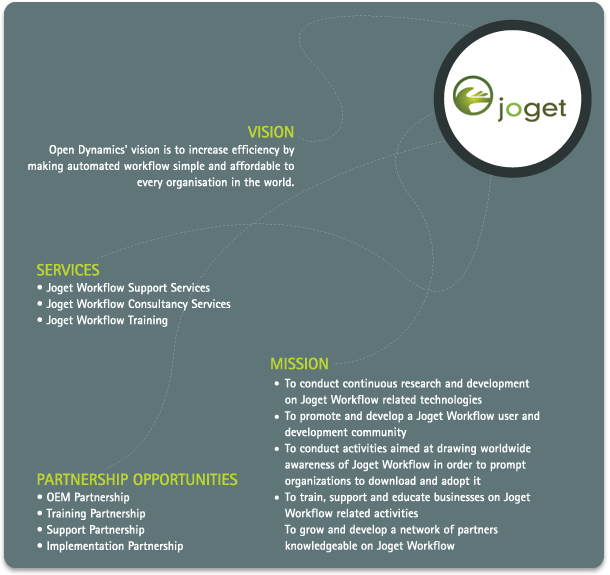 Here's the Joget Workflow story: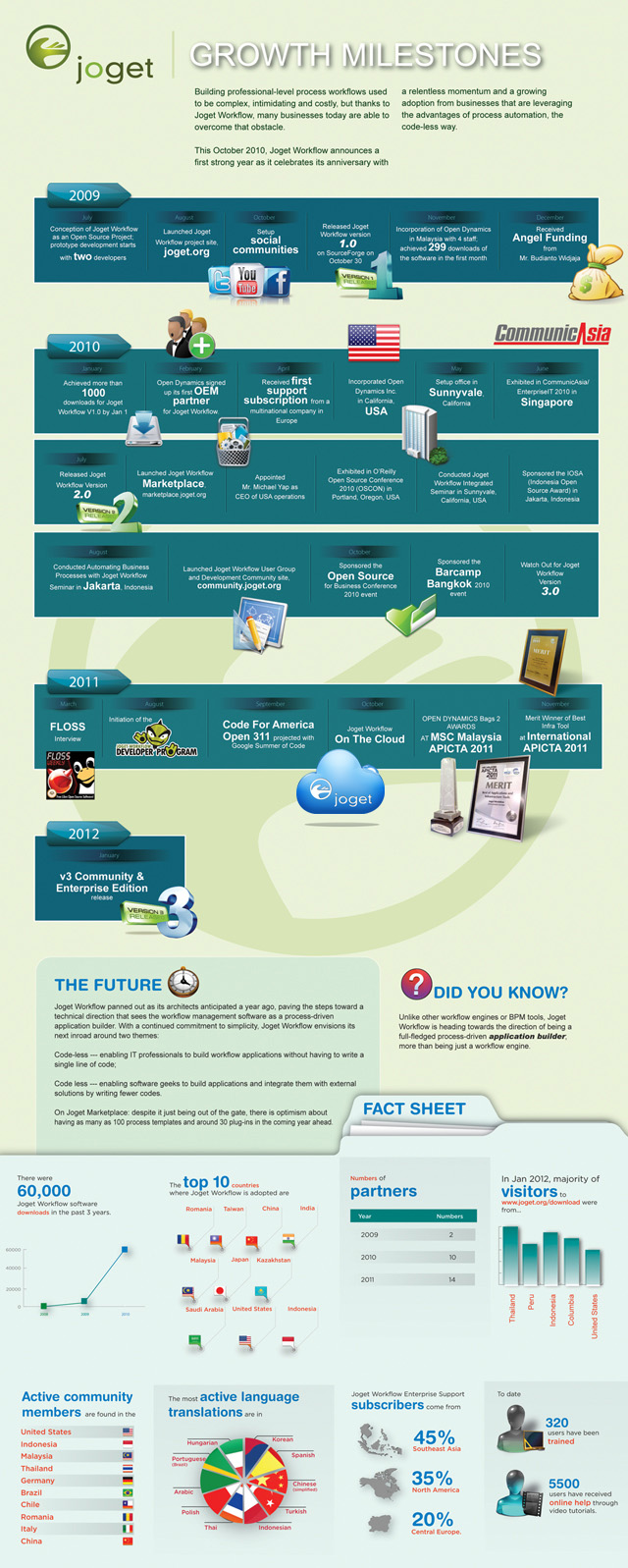 (click to view larger version)