Faster, Simpler Digital Transformation
Open Source Platform to Easily Build, Run and Maintain Apps
Visually Build Apps and Automate Processes.
Anytime, Anywhere, Anyone.
---
Recent Joget Events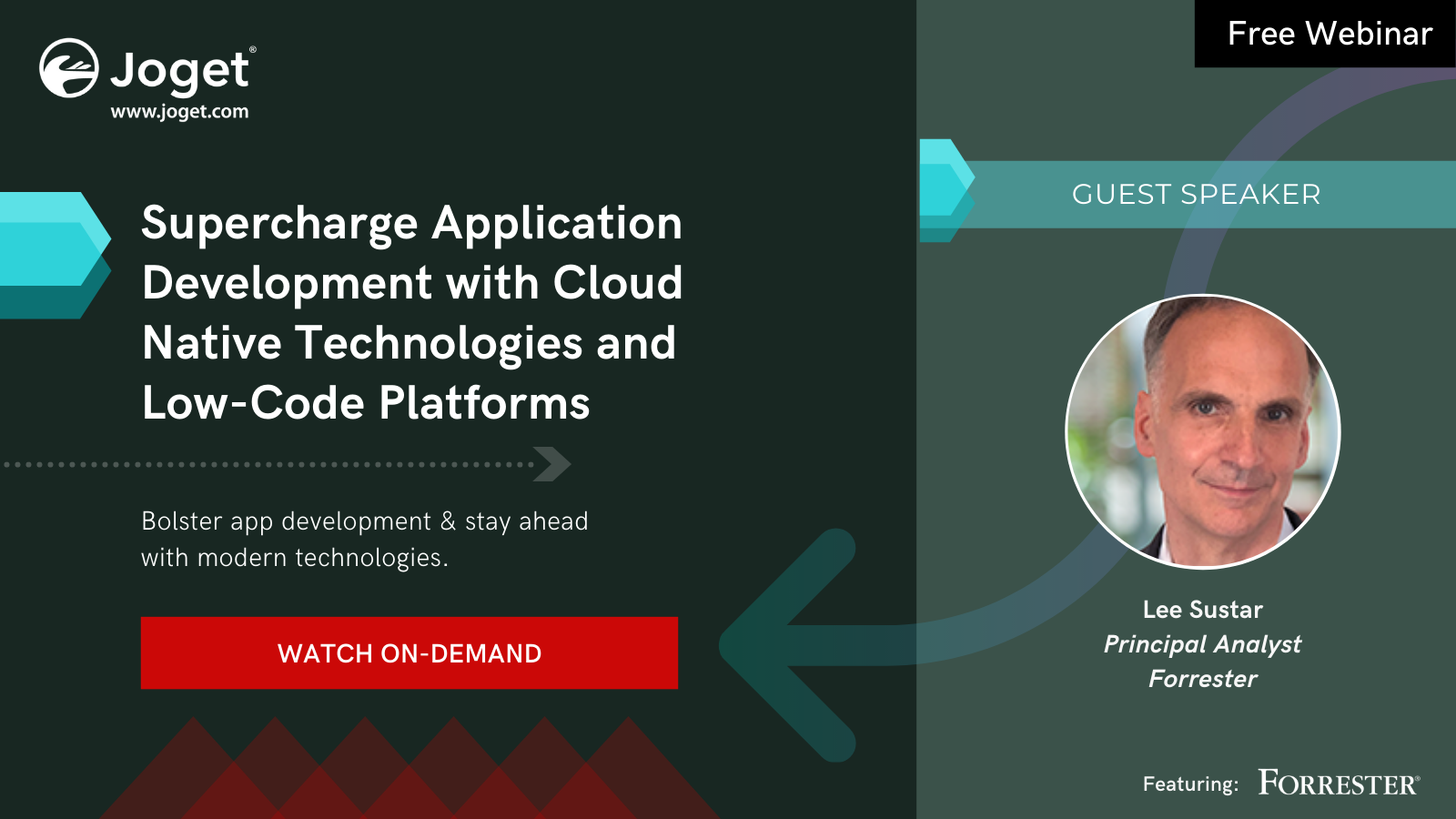 Together with guest speaker Lee Sustar, Principal Analyst at Forrester, we will share how cloud native technologies and low-code platforms combine to accelerate application development and modernize legacy applications in half the time or less.
Watch the webinar recording to uncover new ways of bolstering your application development and realize dramatic business outcomes with modern technologies.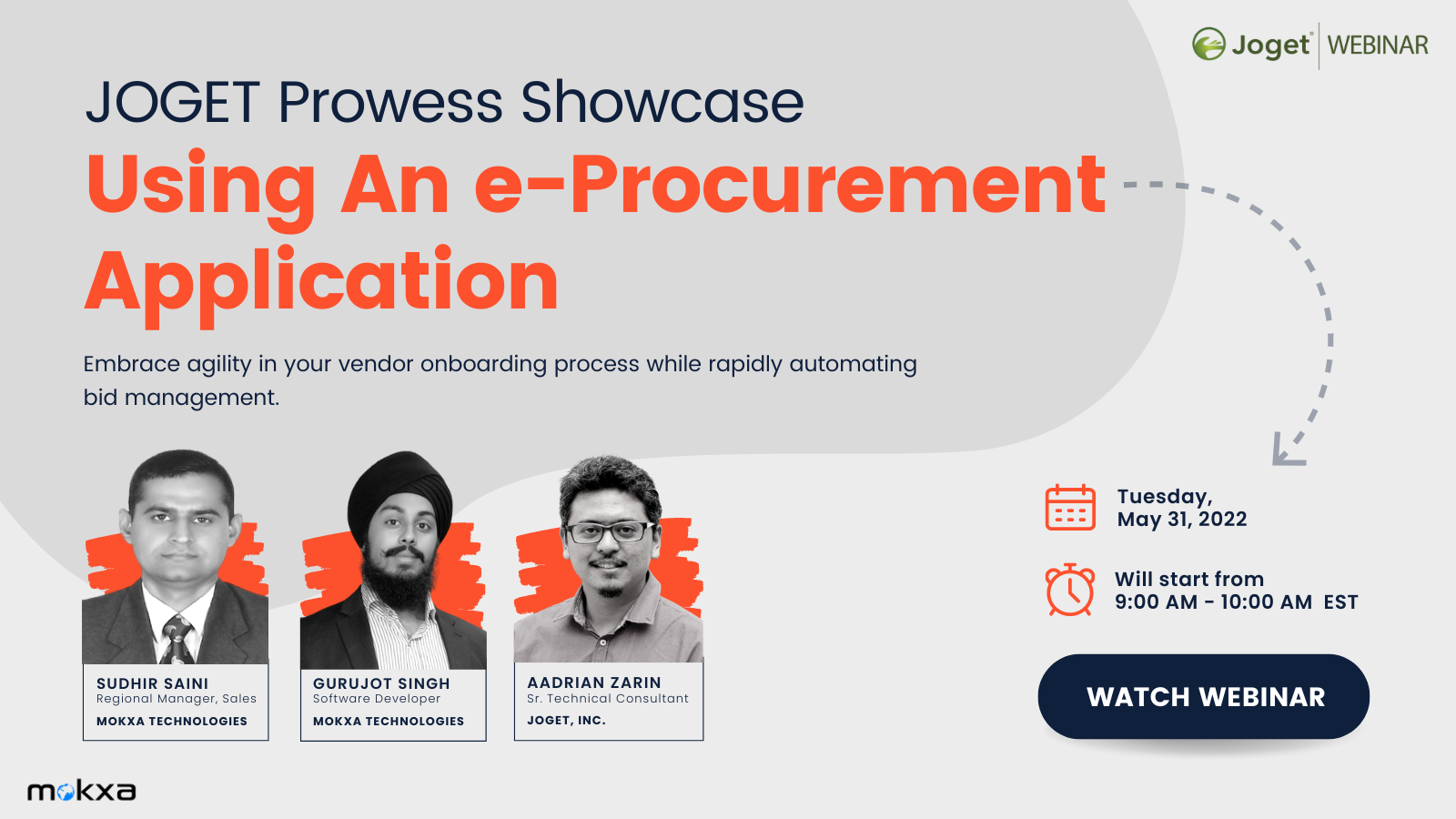 Featuring Joget Partner, Mokxa Technologies, you don't want to miss this thought-provoking session as we bring you impressive LIVE Joget demos and disclose the secret to maximizing scalability in your bid management and the new ways to stimulate your RFI (Request For Inquiry) evaluation process with an integrated vendor database.
Watch the webinar recording to hear from the Joget experts as we demonstrate the powerful platform capabilities that will make a significant change in today's business landscape.
---
WHY JOGET?
Open Source + No Code/Low Code + Workflow
Joget Combines the Best of Rapid Application Development, Business Process Automation and Workflow Management
---
All the Features You Need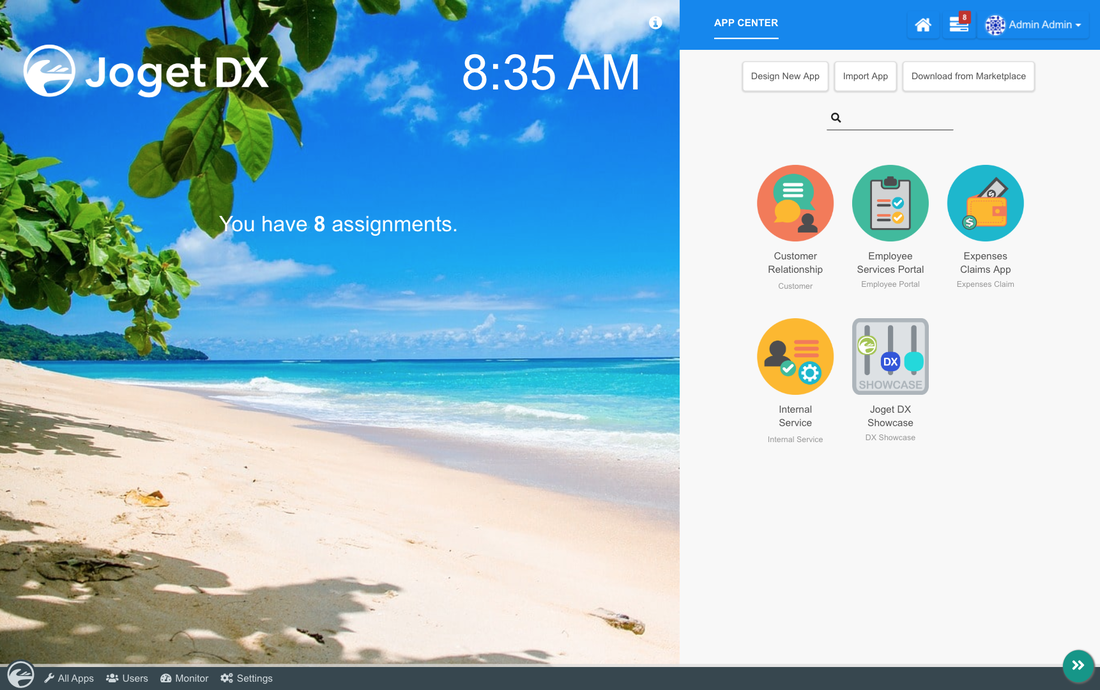 ---
Fits in Your Environment
"Developers and architects looking to build new applications in, and for the cloud, or migrate existing applications to a cloud-based infrastructure, partner with Red Hat to develop and deliver more supportable solutions sooner. Red Hat certification assures a supportable platform for all types of customer deployment models. Red Hat is thrilled to work with software partners like Joget, Inc. resulting in the world's largest open, and commercially supportable application ecosystem."

– Mike Werner, Sr. Director, Global Technology Partners, Red Hat.
---
Trusted by Organizations of All Sizes
3,000+ installations worldwide

12,000+ community members
Enterprise customers including Fortune 500, government, mid-market and small business
"We use Joget to develop our Helium order management system to help users submit and maintain orders. There are 7 countries included for now and will be about 13 countries. Different countries have different needs, however, with the help of Joget, these functions are relatively simple to implement and achieve."
​- Chao Meng, Application Support Engineer, SIEMENS
​"Joget Workflow Enterprise has a simple interface which makes learning easy for the user and administrator."
– Lydia Choa, Corporate Manager, Elpis Financial Pte. Ltd.
"Great Rapid Application Development Software. This software is truly exceptional in it's simplicity, feature set, ways of using plugins and extensions and continuous deployment.
Highly recommend it for applications that involve quick iterations with end users and have to be constantly changed and adjusted to user needs."
​- Eric T., Management Consultant
---
Build a Complete App Without Coding in 20 Minutes
Watch video for an authentic, realtime example of building a complete web and mobile app from scratch without coding in 20 minutes.